How Much Does a Boat Cost in 2023? (With Ownership Costs)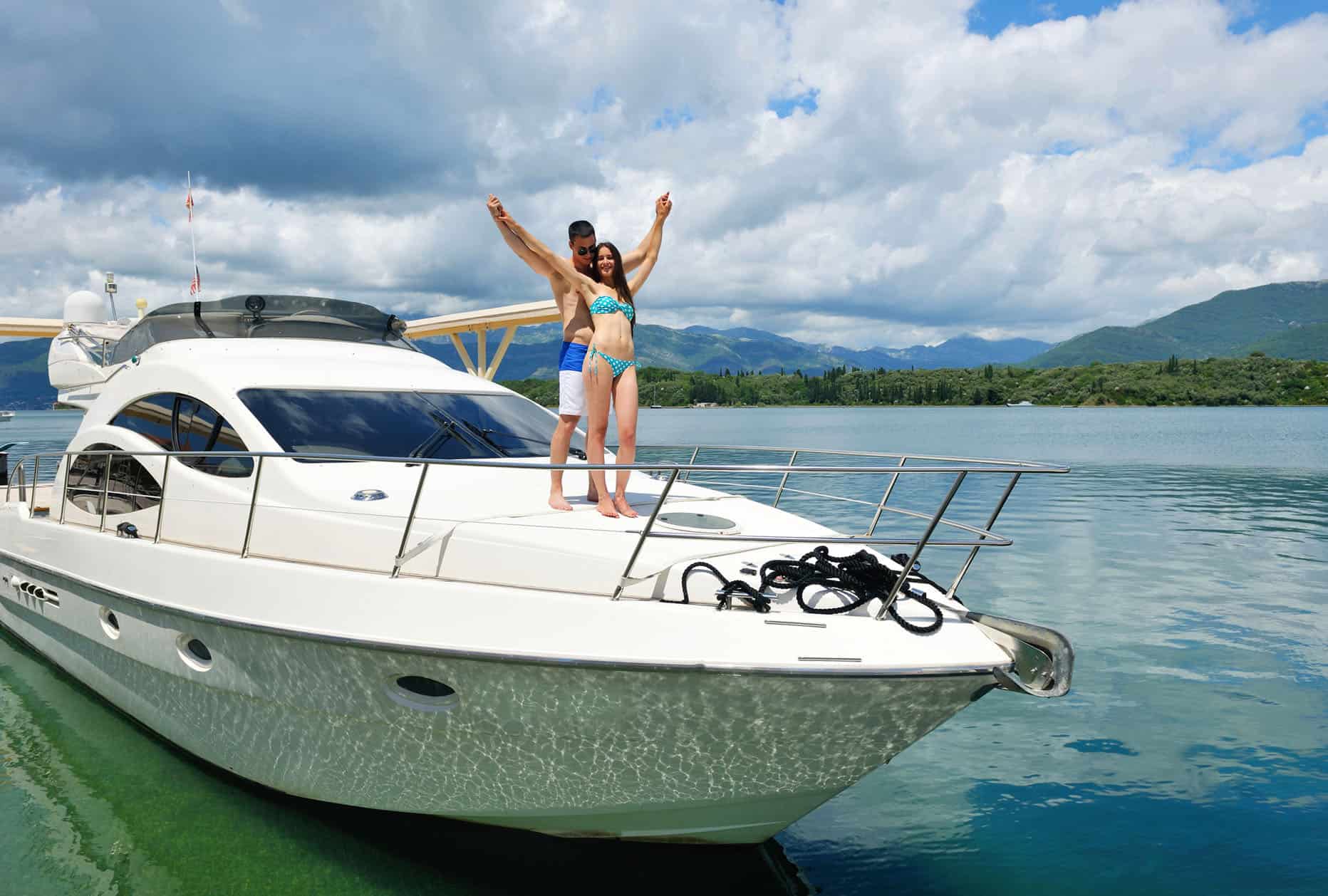 Residents all across the US are buying more boats than ever before. From kayaks and canoes to the most luxurious and opulent yachts, manufacturers are struggling to keep up. But with so many potential buyers being first-timers, the question will inevitably come up, "roughly how much does a boat cost?"
How Much Does a Boat Cost?
An average 20' boat used can often be found for between $10,000 and $20,000. The same boat bought new would likely be $40,000 to $60,000. One of the biggest factors that will impact the price is the style of the boat, with the length of the boat figuring heavily as well.
Buying used boats will always save you money getting the boat into your hands initially, but they will almost always cost more in maintenance and repairs during the term of ownership.
All boats, though, will require maintenance and additional costs associated with ownership. Below is a quick rundown of common boat types and what they can be found for new and used where applicable.
| | | | | | |
| --- | --- | --- | --- | --- | --- |
| Boat Type | Common uses | Size  | Used Price | New Price | Popular Model  |
| Bowrider boats | Watersports, cruising, fishing | Under 20' | $10,000-$25,000 | $15,000-$30,000 | Element E18 |
| Pontoon Boats | Leisure, fishing | 18'-25' | $8,000-$12,000 | $19,000-$65,000 | PARTY BARGE 22 RF DLX – SUN TRACKER Recreational Pontoon Boat |
| Fishing Boats | Fishing | 16'-25' | $5,000-$10,000 | $30,000+ | 405 Conquest | Sport Cabin Cruiser Boat |
| Cabin Cruisers | Cruising, leisure | 25'-45' | $100,000 | $250,000+ | Intrepid 409 Valor |
| Speedboats | Watersports | 20'-30' | $20,000 | $30,000+ | 48wallytender X |
| Cuddy Cabins | Cruising | 18'-28' | $20,000-$30,000 | $50,000 | Chris-Craft Corsair 36 |
| Sailboats | Cruising, leisure | 30'-35' | $20,000 | $80,000+ | Bermuda 50 |
| Yachts | Leisure, cruising | 30'-100'+ | $150,000 | $250,000+ | Talaria 55 MKII |
What Determines Boat Price?
There are several factors that will affect the cost of a boat. Firstly you will need to determine what type of boat you are buying after which it will be a choice between buying used or new. Each will have its own benefits and drawbacks, both short and long term.
The boat price range will also depend on the time of year during which you buy. The same boat, priced at off-season and during full-swing boating season, may have a price that differs by 5%-15%. This can mean a difference of thousands, depending on what type of boat is being shopped.
Other factors that influence the pricing for boats will be the age, the features, the condition, and whether it is being bought from a dealer or a private party. All other things being equal, a boat will generally be cheaper when bought from a private party than from any sort of dealer or marina.
Used vs. New Boats
Many first-time boat buyers find themselves wondering if they should buy a new boat or a used boat. There are several benefits as well as drawbacks for both. Depending on your time and resources, there may be a clear-cut best choice for you, or you may still have to do some thinking.
While the used boat market will definitely save you money initially, which can be incredibly powerful when shopping, you may ultimately find that the boat maintenance cost that you experience is more than initially expected.
This will fluctuate in accordance with the level of care that the previous owner or owners maintained. If you are more budget-conscious, however, a used boat may be best since you can save later by doing your own repairs.
If you have more money than time or patience, the new boat cost may not be that offputting, since it may ultimately mean less repair cost and shop time during the term of ownership. Bear in mind, however, that buying a new boat will not relieve you of routine maintenance like oil changes. 
Size and Style
Just like with other vehicles, boats come in different sizes and styles, which affects the boat price. If you are looking for a fishing boat, expect to spend more than a canoe. If you really like the 24' model over the 22' model, understand that your sticker price will likely be higher for a base model. 
Before you make any final decisions about the size and style of boat you are going to start shopping for, make sure you think hard about how it will be used in the future.
If you plan to take a lot of guests out, make sure you have the capacity for that. If you will only ever take out a maximum of 3 or 4 people, there's no need to spend a robust sum on something that has 8 seats, when a medium-sized boat will suffice.
Always remember not to buy beyond your experience level. If you are a new boat owner, ideal boats are most likely going to be 15' to 18' in length and have a modest engine.
If you get a boat that you aren't ready to operate in the hopes that you'll "grow into it" you can be putting yourself in a dangerous situation. Bigger boats also mean increased boat mooring costs.
Features 
One of the things that will have the biggest impact on the price of a boat is the feature set that it is equipped with. Boats can have a surprising amount of features, upgrades, and tech gadgets that can add significantly to the cost.
Some of the features that affect the average boat price include cutting-edge chartplotters, built-in media systems, specialty (often LED) lighting, battery chargers and maintainers, swim or diving platforms, hydraulic steering, autopilot functionality, and GPS position holding.
Higher-end boats may even feature additional comfort or even luxury features that greatly increase the boat cost.
This can include things like joystick steering controls, vacuum head systems, custom flooring, countertops, or finishes, satellite weather systems, and even climate-controlled cockpits and cabins. 
Renting vs. Buying a Boat
In many areas, particularly those that incorporate leisure watersports or sport fishing, rental boats may be available. This can be very convenient for those who do not own a boat and can allow you to get out on the water with only the most minimal investment in boat costs.
Some of the upsides to renting a boat include never having to worry about the costs of owning a boat or the time investment of maintenance that the boat will require. This is the perfect option for those who may only get out on the water a couple of times per year, and it removes the burden of off-season storage.
There are some downsides to renting, however. With rentals, don't have to pay for the cost of boat ownership, but you may not be guaranteed to get the boat that you want, even with reservations. You also generally rent very basic boats that are limited in range and ability. Some rental locations also do not allow nighttime navigation, which can be restrictive.
Cost of Owning a Boat
Boating costs $1,000 to $6,000 in expenses yearly, on average. The costs of owning a boat don't end with the price of the boat and the first tank of gas. There are significant costs associated with owning a boat, some are costs like taxes and registration that you would have on any vehicle, and some are going to be unique to boating.
If you don't plan ahead for a lot of the boat ownership costs it can end up costing you more in the long run. Some of the additional things that many beginners don't think about include: 
Boat fuel cost 
Marina costs 
Boat launch fees
Seasonal maintenance
Boat repair costs
Seasonal storage
Transportation, in the case of some larger boats
Education
Boater education is incredibly important for the safety and enjoyment of your boating experience. Taking a formal boater education course ensures that you have the foundational knowledge needed to safely and effectively operate your boat. It can also save you a bit on your boat insurance.
Too many first-time boat owners assume that if they buy the boat and are exempt or not required to have a license, that they can just go out and boat.
Many states do not require boater education, but there are also many that do, and if you test and get certified by a NASBLA body, you can use the certificate anywhere.
Requirement: Essential for safe operation
Frequency: One time
Cost: <$100-$500
Licenses 
Just like your other vehicles, you'll need to register or license your boat. The fees and process will vary greatly by state, but the fees range from around $20 up to over $200. They will often be determined by the type of vessel and its length, as well as the length of time that the boat is registered for. 
Once registered, you will receive some type of registration proof to keep with your vessel. You will also be assigned a registration number that you will need to affix to the bow of your boat with reflective stickers.
Requirement: Required for all powered boats
Frequency: Varies by location, from yearly up to lifetime
Cost: $20 to $200
Taxes
Just like everything else in life you will need to pay taxes on your boat. The severity of this tax obligation will depend heavily on where you live. The feds won't take a cut, but you will need to pay the state as well as any local taxes owed. 
The sales tax will only be paid once, and that will happen at the point of sale. The other types of tax that may apply are a use tax, if you somehow avoided paying sales tax, this will be paid to the jurisdiction where the boat is most often used. The personal property tax is the one that will hit you every year, just like any other vehicle.
Requirement: Mandatory for all boats
Frequency: Yearly
Cost: Varies by location
Maintenance Cost 
All boats will need maintenance, which should be expected as part of the cost of owning a boat, regardless of the size or type. However, maintenance costs are one of the costs that can be largely avoided by renting.
If you own your own boat, you will need to plan for maintenance items to be taken care of before and after each outing, some maintenance that will only need to be done a few times per year if you are really active boaters, and some maintenance that is only going to be needed on a seasonal basis. 
You will need fresh water flushes, oil changes, steering system inspections and maintenance, deck and seat cleaning and maintenance, hull inspections, propeller inspection and replacement, potential anchor replacement, and more.
Good operation and preventative measures can minimize abnormal maintenance costs. 
Requirement: Required on all boats
Frequency: Routine and seasonal
Cost: $1,000-$6,000
Fuel Cost
Fuel cost is something that can creep up on you if you don't stay aware of your boat's fuel situation. Operating a boat uses fuel, just like any other vehicle. The fuel cost for your boat will be measured in a similar fashion to your car or truck. 
Some small, single-person boats can keep an angler on the water all day on just 1-2 gallons of gas or less. Small rental fishing boats may have a 5-gallon tank which is more than enough for them, while the same amount of gas in a boat meant for towing waterskiers or tubes will burn that gas much faster.
Estimate your fuel cost ahead of time by making sure that you are familiar with the consumption rate of your boat. You can also save gas by keeping the revs lower and learning how to properly adjust your trim. Fuel costs may be included in your monthly marina cost as well if you lease space with one.
Requirement: Required in all powered boats
Frequency: As needed
Cost: Current gasoline market value, plus oil depending on the engine
Boat Trailer and Tow Vehicle
When you own a boat, unless it's a relatively large boat that cannot be transported personally, you will need a vehicle to tow it and a trailer to put it on. These are essential for nearly all boat owners, though many will not buy a boat if they have to way to move it. 
Your trailer must be capable of carrying the weight of the boat and any other cargo on the boat at the time of loading. Trailers must also be frequently inspected to ensure safety and functionality, and in most states, your trailer must be registered just as any vehicle, which can be its own annual expense.
Trailer
Requirement: Required for all powered boats
Frequency: Once
Cost: Varies, some boats include, otherwise avg. $3,000
Vehicle
Requirement: Requirement
Frequency: Once
Cost: N/A
Boat Insurance
When you own a boat you need to protect it, and that means taking out an insurance policy on it. This ensures that if something were to happen to the craft that it would be covered. It is generally illegal to operate a boat without current insurance on it.
Getting insurance on a boat can be a relatively cheap task, particularly if you've taken the time to finish a boater safety course and obtain your safety certificate. Most insurance policies for boats will only cost between $20 and $50 per month for average vessels. 
Insurance is also vital protection in the event that someone else is injured on your boat. Without insurance, you could face personal liability in the event that something were to happen while passengers were aboard.
Requirement: Required
Frequency: Monthly/Quarterly/Yearly
Cost: $20-$50 per month
Winter Storage
In most areas, the boating season is only so long and when the weather starts to get cooler it's often seen as the time to get the boat ready for storage. In many cases with smaller boats, they can be easily over-wintered in the owner's garage if proper precautions are taken. 
Boat owners can also rent an off-season storage space in a facility that will keep them secure and tended. Boats have batteries that must be maintained with charging, and unattended boats are the perfect place for pests and vermin to start to gather. 
Having someone manage that for you can take a lot of stress and clutter out of your garage or storage unit. Indoor storage is often more than $50 per square foot of space needed, while outdoor storage can run about half of that.
Requirement: Required in all but equatorial regions
Frequency: Yearly
Cost: $525-$200 per square foot
Mooring and Marina Fees
This is essential for those who live in areas where you will be boating often and will not want to trailer your boat from storage to the launch each time. If there is a marina nearby, you can often rent or lease a  boat slip to park your boat in during the season. 
They frequently charge by the size of the boat and the amenities requested, like charging or freshwater supply. Not only do they allow you to keep your boat ready to go out at a moment's notice, but they often are well-secured and safer than other storage locations. 
Requirement: Optional
Frequency: Monthly/Yearly
Cost: $50-$1,000 per month
Equipment and Accessories
When planning to buy a boat, safety gear should always be considered part of the overall purchase cost.
Paddles, life jackets, signal flares, a horn, and many other things are important to have onboard before you hit the water in your boat for the first time.
In fact, there are some items that are required for you to have at all times.
Required safety equipment:
Fire extinguishers
Life jackets and wearable personal floatation devices
Throwable flotation devices
Visual signaling devices
Sound signaling devices
Additional accessories, like lighting, watersports equipment, and stereos are a fun addition to your boating experience, although they aren't required. If your equipment budget is limited for now, you can always purchase the necessities and add exciting upgrades as you are able to.
Requirement: Some safety equipment is required
Frequency: As needed
Cost: $500
Total Cost of Boat Ownership
As you can see, there is a lot more to boat ownership than just buying a boat. The first-time boat buyer, buying a new boat with a trailer for a modest $15,000, and towing it with their existing vehicle, can still expect to spend more than an additional $5,400 the first year alone, expecting minimal maintenance on a new boat.
Buying a used boat may save you on the initial purchase price, but depending on how the last owner treated her you may be in for a lot of shop time. 
If you are not a first-time boat owner and you're looking to try and estimate your yearly ownership costs on a bigger, more expensive boat, there are a few ways you can ballpark that estimate. The most popular is a yearly cost of ten percent of the purchase price, before adding in seasonal storage, which can easily double that number.
Boat price: $15,000
Education: $100
Licenses: $100
Taxes: $30
Maintenance: $1,500
Fuel: $200
Trailer: $0
Towing vehicle: $0
Insurance: $300
Winter storage: $2,500
Mooring: $240
Equipment: $500
FAQ
How much does a boat cost per month?
If your annual boat maintenance costs you $2,400, for example, that would make your monthly burden about $500.
How much does a boat cost to rent?
You can frequently rent a simple fishing boat for around $400 per 8 hour day, while a pontoon boat may run twice as much, plus fuel.
How much does it cost to dock a boat? 
If you rent a boat slip from a marina, you can expect to pay between $100 and $1,000 per month, depending on your boat.
How much does it cost to maintain a boat? 
Your maintenance costs will vary depending on boat use, but it will be a significant portion of the yearly cost of ownership.
How much does it cost to own a boat? 
The average cost of boat ownership for most fishing or pleasure crafts will be between $1,000 and $6,000 per year.
How much does it cost to own a yacht? 
Plan on a yearly cost of around 10% of the value of the boat, so a $10 million dollar yacht will cost about one million per year.
How much does a used boat cost? 
Some used boats can be on your trailer heading home with you for a couple of hundred bucks, some others a couple of thousand.
How much does a big boat cost? 
Some of the biggest private boats, like large yachts, can cost more than $1,000,000 for every foot of total boat length.
How much does a small boat cost? 
Small boats, like jon boats or small bass boats, may only cost a few hundred if bought used on the private market.
How much does a new boat cost? 
This will depend greatly on what type of boat you want and what it's going to be for, the basic boats start around $1,000.
How much does a riverboat cost? 
Depending on what you're looking for in your riverboat you may be able to pay as little as $12,000, though they do go for $40,000 or more in some cases.
How much does a speed boat cost? 
A speedboat can frequently be found used for around $30,000 without a cabin. Larger or more powerful boats may have a cockpit.
How much does a motorboat cost?
A run-of-the-mill motorboat will cost you, on average, between $10,000 and $20,000 with more extravagant models going for much more.
How much does a cabin cruiser cost?
The average mid-range cabin cruisers will cost about $250,000 and budget models at about half that amount.
How much does a fishing boat cost?
Fishing boats can commonly be found for around $10,000, increasing significantly with features and options.
How much does a ski boat cost? 
The average ski boat will set you back about $150,000, for a common and relatively basic model with average features. 
How much does a sailboat cost? 
Sailboats range quite a bit in their price, being found on the used market for $20,000 while new ones can cost $80,000 or more.
How much does a yacht cost? 
Some basic yachts can be found for $250,000, though most new luxury yachts will cost up to $1 million per foot in length.
How much does a bass boat cost? 
Bass boats can range in cost greatly, from budget models starting around $10,000 to high-end tournament fishing boats for $70,000.
How much does a bay boat cost?
If you are looking for a bay boat, you can reasonably expect to pay at least $10,000 for a relatively capable craft.
How much does a bowrider cost?
Some of the more basic bowrider boats will cost $15,000 new, with longer boats or more feature-dense crafts reaching $50,000 or more.
How much does a center console boat cost?
Used center console boats are available on the private market for around $10,000, while premium models and features can cost tens of thousands more.
How much does a convertible boat cost? 
New convertible boats can be obtained for as little as $14,000-$15,000, while some models and options packages will push the price well over $50,000.
How much does a power cruiser cost?
The market for power cruisers isn't cheapest by any means, and a new power cruiser will often be around $100,000 for a relatively basic vessel.
How much does a cuddy cabin cost?
Even the most basic cuddy cabin bought new will cost around $50,000, with options and features boosting the price from there.
How much does a deck boat cost?
Buying a new deck boat will cost you at least $20,000 for basic models, with more powerful or extravagant models pushing $60,000 and more.
How much does a flat boat cost?
Most flats boats can be found for around $25,000-$30,000 from major names, with some being under $10,000.
How much does a high-performance powerboat cost?
New performance powerboats have an average price of around $80,000, however, the average used boat prices are far lower and hover around $30,000.
How much does a house boat cost?
The average cost of a houseboat is usually around $50,000, but you should double-check the marina policies to ensure houseboats don't incur larger docking costs.
How much does an inflatable boat cost?
For more robust inflatable boats, the average cost is going to be about $1,000, with a range of a few hundred dollars to either side, usually. 
How much does a jon boat cost?
If you like cheap boats, a jon boat is perfect and you can usually buy one used for around $500, with brand new boats going for around $1,000 or more.
How much does a pontoon boat cost?
If you are looking for brand new boats, the average boat cost for a pontoon boat will be between $18,000 and $50,000 in most cases.
How much does a catamaran cost? 
If you're looking for a catamaran the average cost of a boat that has been used is around $35,000, and upwards of a million for more serious crafts bought new.
How much does a runabout boat cost?
Runabout boats are incredibly popular and they can start at around $12,000 for a basic starter and up to $80,000 for more opulent crafts.
How much does a trawler boat cost?
Lots of people considering buying a new boat are looking into trawler-type boats and even used they can cost around $13,000.
How much does a walkaround boat cost?
If you are in the market for a walkaround boat, you can plan to spend about $8,000 for a used one on the open market.