8 Best Online Boating Safety Courses (2023)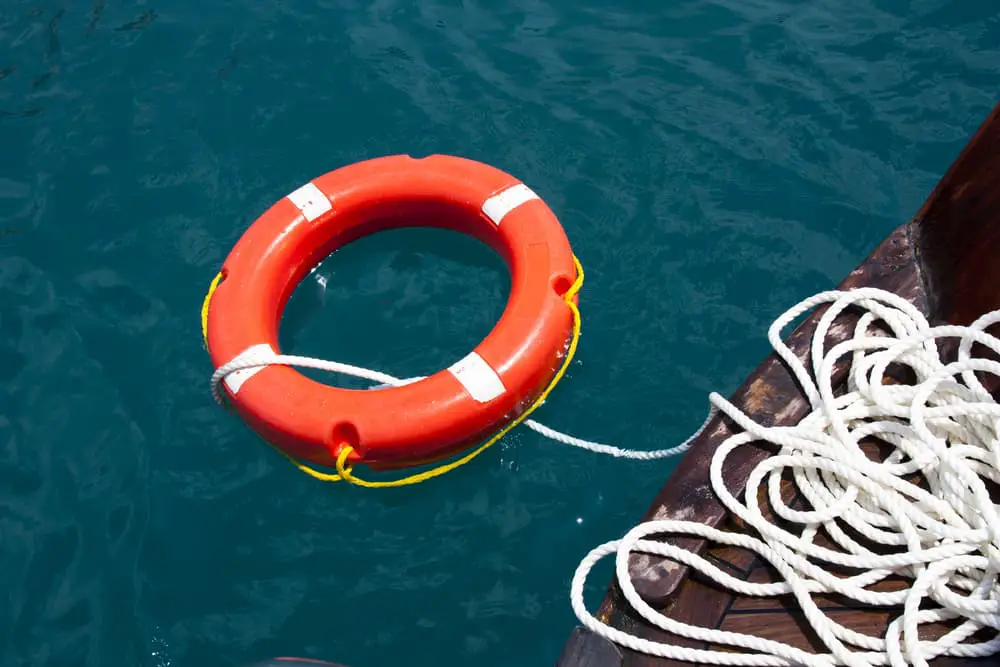 Boating can be one of the most enjoyable pastimes, but it can also be deadly. Being familiar with all aspects of boating safety can largely mitigate any danger, but not everyone can spend a day or more out on the water just learning.
That's where online boating safety courses can help in making you a much safer operator. Let's take a look at some of the best ones.
1. Boat-ED
Boat Ed is a general boating education resource that provides online boater safety course certification, as well as courses for boating licenses. The material they offer is approved by the National Association of State Boating Law Administrators or NASBLA, Transport Canada, and is also recognized by the United States Coast Guard.
With certification available for all 50 states as well as Canada, you should be able to fulfill the legal requirements for your boating license in only a few short hours.
Boat Ed is such a highly respected resource that they are the official boater safety class course material, ebook, and print material provider for many of the government boating agencies around North America, including the U.S. Coast Guard Auxiliary. Their courses cover safe operation, boating etiquette, and rules of the waterways.
I wasn't required to complete boater safety for Missouri, since I beat the cutoff by a couple of years, but I decided to get it anyway for the safety and insurance benefits. It only took about an hour, and they were upfront about the $17 state fee not being "baked in" to the course cost so I wasn't surprised at the payment stage.
The good
Fully online course, you just print your certificate after passing and hit the water!
Courses are available for all 50 states & Canada.
NASBLA reciprocity makes using your credentials elsewhere simple.
Successful completion can get you better rates through Global Marine Insurance.
Extremely easy way to comply with states that have mandated safety courses for licensing.
Comprehensive materials make you a safer and more educated boater.
Certification for Canada makes boating with our Northern neighbors fast and easy.
The bad
It is not a free course and you will need to pay once you pass to print your certificate.
You are required to pay an additional state fee in some cases, which will increase the overall price.
The Nebraska materials are only a study guide, as the user will need to take a state-run exam.
States/countries: USA (49 States) & Canada
Price: $34.95 + state fees, if applicable
2. America's Boating Course
The United States Power Squadrons have started America's Boating Course which gives an incredibly in-depth boating education process. They have also made the boat safety course a convenient task by making it available in three different ways. All of their courses will contain the same material, except for any state-specific information.
Whether you take the course online, via home study, or the live classroom course, the materials are designed to make the boat safety course fun while also making it extremely thorough. The 287-page course guide was developed with input from state boating agencies, and the courses are approved by NASBLA and recognized by the USCG.
The good
The course offers an additional hands-on chapter for using charts and digital navigation.
Personal assistance and question answering service by the US Power Squadrons.
Boating courses tailored to power, sailing, fishing, and paddling are available.
The course is available in English and Spanish.
Material is available for every state.
Many states allow USPS to perform online testing for licenses.
Supportive membership-based community.
The bad
The course is only able to be electronically on either PC or Mac, mobile is not explicitly supported.
It is not a quick course and will take about 16-18 hours, or 6-8 weeks.
Online certification is not available for all states.
States/countries: USA only
Price: $34.95 for most states
3. Boater Exam Safety Courses
Another great place to get your online boating license online is boaterexam.com. Their courses are available for residents of 44 different states, as well as those in the District of Columbia and Canada. The courses offered from state to state vary, as residents in Connecticut can only receive their Safe Waterskiing Endorsement through this website.
In addition to boating safety courses, you can also use their online tool to receive a quote for boating insurance. They also offer a 2-week free trial for Waave Boating, which is an app with customizable nautical maps, GPS navigation, and more.
The good
Available for most states, DC, and Canada.
The engaging videos and animations make the course fly by.
Online testing options for all 50 states.
Partnership with Global Marine Insurance may help you get lower rates.
Certified more than 2,000,000 over the last 11 years.
The course is approved by NASBLA and the USCG.
Engaging and easy-to-understand content.
The bad
One of the lowest numbers of states supported.
The pricing will vary with the location chosen.
Videos aren't engaging and don't cover everything on the exam
States/countries: USA (44 states), D.C., & Canada
Price: $29.95+
4. I Learn to Boat
I Learn to Boat is an online boat class that is available in 17 states, with more coming soon. One of the best things about this course is how quickly it can be finished – in just 3 hours. This boat us safety course is modeled around real-life situations, not only teaching what you need for the exam but also preparing you for being out on the water.
The good
Each course fulfills the designated state's boater education requirements
Approved by NASBLA and recognized by the U.S. Coast Guard as meeting all standards of the National Recreational Boating Safety Program
Courses are fast to complete, most people get through them within 3 hours
Everything is done completely online
Customer service is available for assistance 7 days a week
The interactive course is easy to follow and stay interested in
Good for those with minimal boating knowledge
The bad
Only available in 17 states across the U.S.
Expensive
Can be confusing for those that prefer a more straightforward course
States/countries: 17 states
Price: $40+, varies from state to state
5. Boat US Foundation Boating Safety Courses
If you're looking for a refresher course on your previous boat safety education, this is a great resource. The courses are available for each state. Some of them are approved by the state for use for getting your boating safety education, but some are just meant to be used as a study guide. The best part is that this is a free boater safety course.
The good
The courses are free
Can be completed in as little as 4 hours
All states have courses available
Perfect study guide for refreshing your knowledge
Great site to use for any boating knowledge
They are dedicated to keeping the waters safe and clean
Offers community outreach resources
The bad
Not all courses are state-approved for receiving certification
Some courses are only approved as refreshers
States/countries: USA; all 50 states
Price: Free
Also Read
15 Practical Boating Tips for Beginners
6. NauticEd Safety at Sea Clinic
When you head out onto the water, you must know what to do to keep yourself and your passengers safe. The NauticEd Safety at Sea Clinic is a comprehensive sailing safety course, designed to teach you everything you need to know to safely sail your boat.
The good
One of the better courses for sailing safety.
Crucial clinic for anyone going 20 miles out or more.
Covers more material than other sailing courses.
Covers emergencies.
Students can take as long as needed to complete.
Adds the Safety At Sea endorsement to your Sailing Certificate.
Required for captain rank.
The bad
Relatively long at about 14 hours of material.
Extremely dense course, not ideal for beginners.
Pricing is seen to fluctuate.
States/countries: US credentialing only
Price: $33-$45 depending on options and sales
7. Boat-ED Paddlesports Safety Course
While paddlesports safety courses are not required in most areas, boaters can still benefit from the course material that instructs how best to stay safe when operating any vessel that requires manual paddling, such as kayaking or canoeing. The course was developed with help from the American Canoe Association.
The good
Affordable safety course for unique vessels.
Certificate available to be printed upon completion.
The price is right in line with other courses. 
NASBLA sanctioned
Boat-ED is a well-known course provider.
The course can be taken at the student's preferred pace.
Counts toward Safety At Sea endorsement.
The bad
Most subject matter is covered in other safety courses that are arguably more useful.
Relatively expensive for unpowered small vessels.
Only required in a very limited number of locations.
States/countries: US credentialing only
Price: $29.50
8. Boater Exam Sailing Safety Course
The Boater Exam Sailing Safety Course from US Sailing is a prime boaters safety course for those who are looking to be more capable and safe operators while aboard wind-powered vessels. The course material covers the first ten sections of Safety at Sea and will prepare you for nearly any challenge you may face in your early days at sea.
The good 
The course has no time limit, and you can save your progress, wherever you are.
The course material can be viewed and tested on any digital device.
Boaterexam.com is a respected online course provider.
The course has many glowing reviews
The bad 
It is more expensive than safety courses for powered boats.
There is no Canadian version of the safety course.
There is no mention of USCG recognition or other boating safety body credentialing this particular course.
States/countries: US certification only
Price: $85 one-time fee 
FAQ
How long does it take to complete boaters' safety?
Most online boat courses can be completed in a few hours, while courses like those from the US Power Squadrons are designed to take longer.
How much does boaters' safety cost?
The majority of the online boaters' safety courses will cost around $30, some a little less, some a little more. Some are free, as well.
What is the best online boating course?
I feel the best online boating safety course is Boat-ED. While it isn't the cheapest, it is one of the quickest. I finished, printed my certificate, and was on the water in only a few hours. 
Can you take boaters education online?
The boaters' safety test can be taken online for all 50 states, as well as Canada. In many cases it can be taken over days, allowing you to save your progress.
How long is the online boating course?
This will depend on what safe boating course you decide to take, as some are more in-depth than others. Some can be done in 1-3 hours, while others are designed to take 10-12 hours or more.
Is a boating license good in all states?
If you complete a boating safety course recognized by NASBLA, yes you can! NASBLA standardizes requirements and offers reciprocity for boating credentials between states.